Here we go again with another Sunday social! I am linking up with
Neely
and I hope you do too! If you are new here, Welcome I hope you stay a while!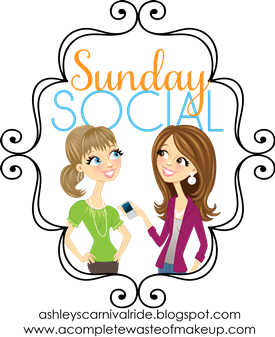 What is your all-time favorite song?
I have a few but I would say:
#41 By Dave Matthews Band
Somewhere Over The Rainbow (the ukulele version)
and
Colorblind by Counting Crows
are my top three!
What is your favorite singer/band?
Lady Antebellum
What songs put you in a good mood?
Accidentally in love by Counting Crows
Rolling in the Deep by Adele
What is your favorite road-trip music?

A mix of upbeat and fun music
What song are you embarrassed to admit you love?
NSync! I mean who doesn't love them!
Alright Friends there you have it! Enjoy!