I'm linking up with Neely again for Sunday Social! Enjoy! Hope you had a great weekend!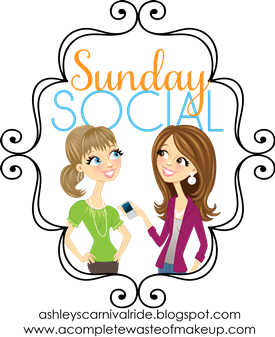 What is your favorite store to shop at?
If I ever get to shop for myself again it would be at several places. Ann Taylor Loft, Banana Republic, Target, J. Crew and Old Navy
If you could afford anything and everything, which designer brand would you covet?
Oh goodness! Tory Burch flats, Coach bags, Tiffany Jewelry! I could go on and on!
Must have closet staple?
shorts, tshirts, cute flip flops, cute flats, jeans, cardigans
Favorite kind of shoes? (brand or type)
Flats! I love a cute pair of flats!
Best clothing deal you've ever gotten?
Hmmm, not sure!
Style you'd love to try?
Skinny jeans
Ok, now click on over to
Neely's
blog and link up!